Drain Unblocking Services in Bury
Drains Unblocked 24/7 From £20
Drain Unblocking Services In Radcliffe And Bury
When you have blocked drains, we know at Excel Drainage that getting them unblocked is a matter of urgency!
Our specialist drainage team are experts at unblocking drains in Radcliffe and Bury. We are at the forefront of 24hr emergency drain unblocking in the local area and all types of blockages and clogs in drains, toilets, sinks, showers and manholes can be helped with.
Drainage issues like blocked drains, sewers or soil stacks need to be dealt with rapidly, which is why we provide an emergency fast drain unblocking service for all customers in the Bury area and we take great pride in offering a 24 hours a day, 7 days a week service.
Blocked Drain Issue?
A drainage issue is not a DIY project! It takes a trained technician with years of experience to unblock a drain or toilet safely.
That's where you need to call Excel Drainage because no job is too dirty or beyond our capabilities. We promise to respond quickly to any sized blockage and provide a fast and appropriate solution.
We can provide maintenance work too for commercial customers to keep your drains and gutters free flowing.
We offer domestic and commercial customers a full guarantee on all work and prices are always affordable. Repairs of cracked pipes and manholes can be carried out as well as tree root removal from drains using the latest no-dig technology.
For a quotation or drain unblocking survey in Bury call Excel Drainage today!
Drain Unblocking
All drains can get blocked at some point and when they do Excel Drainage in Radcliffe are here to help! We specialise in unblocking drains and, using the latest equipment, will get you clear free flowing drains again!
Excavating
We're experts in various groundwork projects. Working on projects like roadworks to car parks, kerbs, footpaths, drainage pipes, manholes and sewers, in the Bury area. All aspects of excavation carried out on homes & business.
Jet Cleaning
Professional cleaning for domestic and commercial properties. Our jet cleaning service can clean up tarmac, concrete, driveways and graffiti. We use the latest in power washing equipment to remove tar, dirt, oil and grime.
Emergency Drain Unblocking
A blocked drain can quickly make a mess and cause bigger issues. Call our emergency team for drain unblocking or repairs now to get a quick response and we'll get the drains flowing again with minimal disruption. Fixed prices start from just £30 and our work carries a 12 month guarantee, of course.
Happy Clients
Professional & friendly with minimal disruption
Great Service from the go! Rang them in the morning, they arrived within a couple of hours. Did a cracking job on a complex problem. I would highly recommend Excel Drainage. Great Guys too. Stewart Stanley
Can't thank the guys at Excel Drainage enough. Had 2 other companies out who couldn't sort the problem, called Excel they sent an Engineer and wow, 20 minutes later they cleared my drains and I could use my toilet and shower again. Thank you so much. Tracey Pittman
EXCEL DRAINAGE
Drain Unblocking Radcliffe
We have all the equipment to clear your drain and get everything flowing again. Our team can unblock everything in Bury from sinks & toilets to drains & stack pipes. As a specialist 'no-dig' service, our drain unblocking staff, carry the latest CCTV inspection and cleaning equipment to deliver a smooth professional service with minimal disruption.
At Excel Drainage, we've found that emergency response is the bulk of our work, but we also specialise in prevention. Our team in Radcliffe provides expert drainage & plumbing maintenance services both domestically and commercially. Give us a call for some advice or a no obligation quote, our fixed prices give you peace of mind upfront.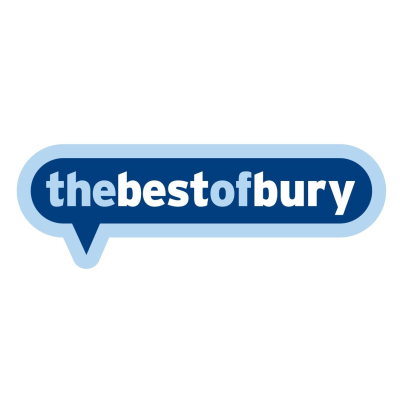 Find us on The Best Of Bury, where we are the recommended premiere local drainage company serving Bury and the surrounding areas!
EXCEL DRAINAGE – THE BEST OF BURY
Local Drain Unblocking. Toilets, Sinks, Drains & Pipes, We Unblock It All!
Covering Radcliffe and Bury in the North West